Another year, another Mobile World Congress edition with a bigger and enthusiastic team of Altoms onsite in Barcelona. We went, had fun, got to see new trends and technologies, and proudly presented our testing tools.

Exploring MWC19
The theme of the 10th edition was "Intelligent Connectivity". We spent four days talking about the promised 5G technology and its implications in AR/VR, IoT, and Automotive products that are being developed.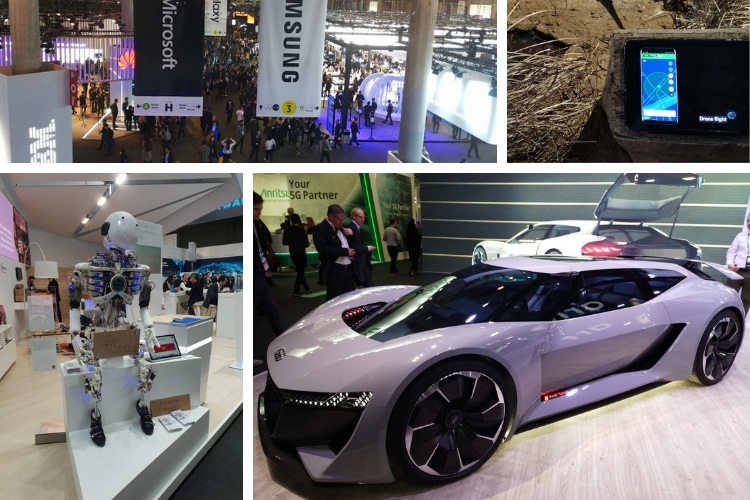 We interacted with robots that could sing, hug and do other complex tasks. Being one of the main attractions, people would gather around and make videos of them serving coffee, talking or playing the piano.
You would see lines forming whenever there was a chance to try different VR games and augmented reality gadgets. And maybe one of the longest lines was in front of the space module brought by HR Enterprise, where you could learn about their project for a mission on Mars, The Spaceborne Computer.

There's plenty to say about this MWC edition so if you are interested in finding out more, we suggest you read the articles and interviews posted in Today's Software Magazine, or on MWC's website.
Altom Testing Tools @ MWC19
Walking around MWC you would find us at the Romanian pavilion, at Hall 6, with three of our testing tools.
Every year we prepare new use cases for our testing tools. New technology updates and business scenarios are a great context for us to pick our minds on how to test them in a smart way.
IoT Use Case For AltTap
Last year, at MWC18, we showcased how our tool can interact with a POS device, performing either a card swipe or card chip read with a pin code. You can learn about this use case in our article from last year Testing tools developed by Altom presented at MWC 2018.
This year we took up the challenge of showing how AltTap comes in handy for the IoT industry, especially when integrating the physical products with an app.
We showcased how our tool, that simulates hand movements, interacts with smart light bulbs by its remote control and then the mobile applications. This allows us to run automation when integrating the hardware and software components.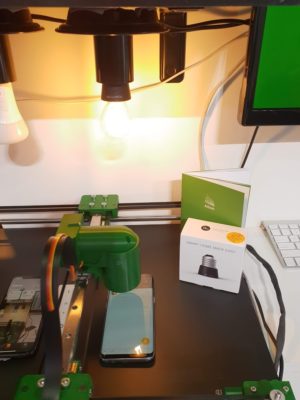 In our video, you can also catch a glimpse of an awesome smart home product we discovered at the event. We were using an adapter that can transform any ordinary bulb into a smart one, created by Anyware Solutions
VR Use Case for TurnTable
Our testing tool, TurnTable, is learning new moves every year. From rotating at various angles to tilting up and down, the tool aims to simulate head movements.
The use case for this year's edition is a VR game where TurnTable is doing the actual movements, testing the game programmatically.
Unity Games and apps for AltUnityTester
We are proud to have launched the latest version of AltUnityTester, a tool that allows you to test applications and games developed with Unity 3D. You can read about all the improvements in this article – AltUnityTester Version 1.3.0.
What you see in the video is that by using AltUnity tester you can seamlessly find the objects in your game and get their coordinates on the screen, so you can interact with them without lags. In our case, we programmed our character to avoid all obstacles that come in its path. Look how fast that cat can move! 😉
Being part of the Mobile World Congress has become a tradition for us, at Altom. We were happy to be part of the Romanian pavilion and strive to represent our country better every year, bringing our latest updates.
Any thoughts about our tools and the use cases presented? Leave a comment below.