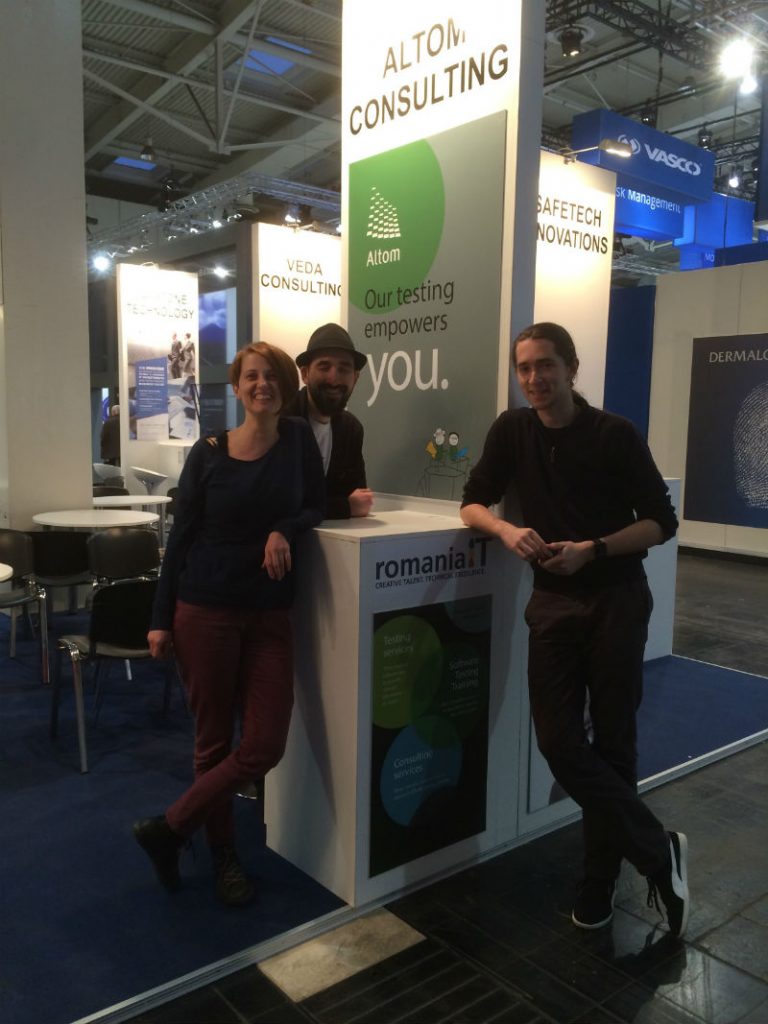 We are back at CeBIT 2016! This time, Oana and Bogdan are by Alex's side!
Our temporary address is Hall 6, Stand F48 or, if it is easier for you to find, the Romanian Pavilion. We are there until Friday, March 18!
If you want to know more about our services, courses and AltTap, meet us at our booth or schedule an appointment with one of our colleagues by writing an e-mail at office@altom.com or reach us on Twitter: @AltomSays. You can also appoint a meeting by clicking this link.
See you there! 🙂