Get a solid Unity testing framework, that your team can extend comfortably
Through our Unity test automation jumpstart packages, you get access to a reliable test automation framework, interactive workshops, and other customized services.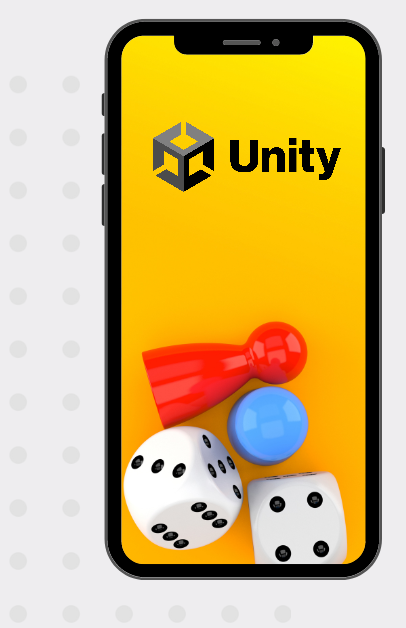 Get more out of your test automation efforts

More automation
Get the major flows of your app automated through a test automation framework that will allow your team to easily add new tests and maintain the existing ones.

Faster feedback loop
Quickly prepare your app for releases by creating a fast feedback loop through end-to-end test automation.

Get familiar with a Unity test automation framework
Training sessions, workshops and demos for your team to learn how AltTester can help you achieve end-to-end test automation.

Level up your team's test automation abilities
Interactive workshops and pair testing sessions that can involve both testers and developers to extend your project with automated test flows
Let's achieve great results together

Assessment
We will assess the current testing capabilities of your team and the testability of your project and we will identify the main points where test automation could help towards the desired outcomes of your project.
Setup and Integration
Our team of engineers will work on setting up the test automation framework and adapting it to your project's needs.
End-to-end automation
We will define together a few test scenarios and start writing automated tests for some of the most relevant flows.

Training & workshops
Our senior consultants will help your team to better understand the framework and train you to continue extending the test automation project with end-to-end tests using AltTester. 

Feedback
We will have weekly peer programming sessions to provide feedback and make sure your team gets help if they get stuck in the tests writing process.
We are your go-to Unity test automation experts
15+ years
Of experience in test automation, on a variety of projects and industries.
4500+ users
Of AltTester, helped to add end-to-end automation to their Unity app.
45+ trainings
Organized to help teams improve their testing practices.
Projects we have worked on

VU.CITY (United Kingdom) – a 3D city model planning tool
Objectives: Improve test coverage with more end-to-end test automation
"We needed to improve our test coverage with more automated end to end testing and were looking for tools or partners for this work. Happily we found Altom and asked them to carry out a two week pilot project. We made sure to put some of the more complex, hard to test parts into the requirements. We set Altom what we saw as stretch goals, not expecting it to all get covered, but they did a fabulous job. All was covered, so we are very happy to now be employing them for a longer term contract. Very professional, always realistic, excellent communication – we are hoping for long term cooperation."
Ingrid Oesten, Senior developer @ Vu.City – Software @ EIC activities

EIC Activities (Australia) – Engineering and Technical Services
Objectives: Train team members and implement a faster feedback loop
"Altom provided us with a logical pattern to organize our tests and test objects and got our team familiar with the workflow for writing and maintaining end-to-end tests. They found several bugs in our product, based on discrepancies between it and our documentation, and gave us a head start by providing end-to-end testing of various parts of our app. They provided us with prompt feature support for AltTester. They are good to work with and it was a fun experience."text here more text heretext here more text text text here
Cameron Gibbs, Engineer – Software @ EIC activities
Previous
Next
Get to know us and our history with Unity Test Automation
AltTester Unity SDK with Ru Cindrea
Check out Ru's (senior test consultant and managing partner) talk at TestGuild Automation Testing w/ Joe Colantonio!
Unity test automation jumpstart packages
| | | Recommended choice | |
| --- | --- | --- | --- |
| Features by package | Starter | Starter Plus | Enterprise |
| Estimated duration | 2 weeks | 4 weeks | custom |
| Testability assessment | ✔ | ✔ | ✔ |
| Test automation strategy for your current context | ✔ | ✔ | ✔ |
| Setup for AltTester and the testing project | ✔ | ✔ | ✔ |
| Implementation of the first set of tests covering the most important functionalities | ✔ | ✔ | ✔ |
| Demo to showcase what was implemented and how it works | ✔ | ✔ | ✔ |
| Mob programming workshop to extend the tests collaboratively | | ✔ | ✔ |
| Pair testing and debugging sessions | | 4 sessions | 4 sessions |
| AltTester customization | | | support for different Unity libraries |
| Consultancy and other testing services | | | ✔ |
Unity test automation jumpstart packages
Starter
✔ Estimated duration: 2 weeks
✔ Testability assessment
✔ Test automation strategy for your current context
✔ Setup for AltTester and the testing project
✔ Implementation of the first set of tests covering the most important functionalities: up to 5 tests
✔ Demo to showcase what was implemented and how it works
Starter Plus
Everything from Starter, plus:
✔ Estimated duration: 4 weeks
✔ Implementation of the first set of tests covering the most important functionalities: 5-10 tests
✔ Mob programming workshop to extend the tests collaboratively
✔ Pair testing and debugging sessions: 4 sessions
Enterprise
Everything from Starter Plus, plus:
✔ Estimated duration: custom
✔ AltTester customization: support for different Unity libraries
✔ Consultancy and other testing services
Request a package offer
Fill in the form below and we'll get back to you in 1 to 2 business days